Welcome to Reel Clips – A New Barber Shop Experience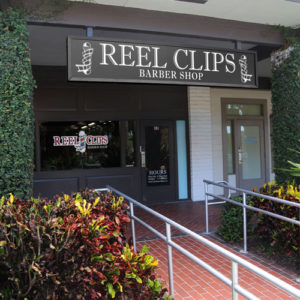 There is something to say about the old fashioned Barber Shop that has persevered the test of time. Reel Clips Barber Shop brings to you those old sacred traditions in a modern setting guaranteed to give you an experience to remember. Co-founders, Adrian Mitchell & Abe Dababneh, put together the two things they were both passionate about to come up with a whole new Barber Shop experience. Adrian has been a certified barber for over ten years. He has honed his skills in many different men's hairstyles and developed a proprietary shaving process guaranteed to give you the closest and smoothest shave ever.
A long time patron of Adrian, Abe has been passionate about movies as far back as he could remember. Always citing great movie quotes and scenes, Abe thought it would be an amazing idea if clips of some of the greatest movies ever made could entertain clients while they were getting groomed. Thus, the birth of Reel Clips Barber Shop. From our movie theater style waiting area to the built in video right in our mirrors, enjoy short clips of some of the most iconic movies ever made. Our skilled barbers will not only have you leaving styled, groomed, and feeling refreshed, but also with a smile remembering past movies you have enjoyed and seeing clips from some you now will want to see. No matter how you "cut" it, we know that your experience at Reel Clips will be so memorable, that "You'll Be Back!"
---
Featured Services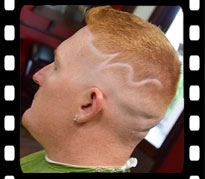 Non-Traditional
Designs, Fades, Pretty Much Anything You Can Dream Up, We Can Bring To Life!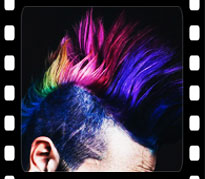 Color
From Getting The Grey Out To Wild & Outrageous Color Designs.
Traditional
Cuts, Eyebrows, Beard & Mustache Trims, Basic Cleanup, & More.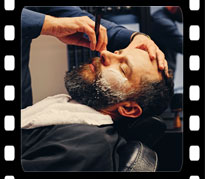 Executive Shaves
Our Proprietary 3 Step Hot Towel Straight Razor Shave.